Posted by Administrator on 5/23/2012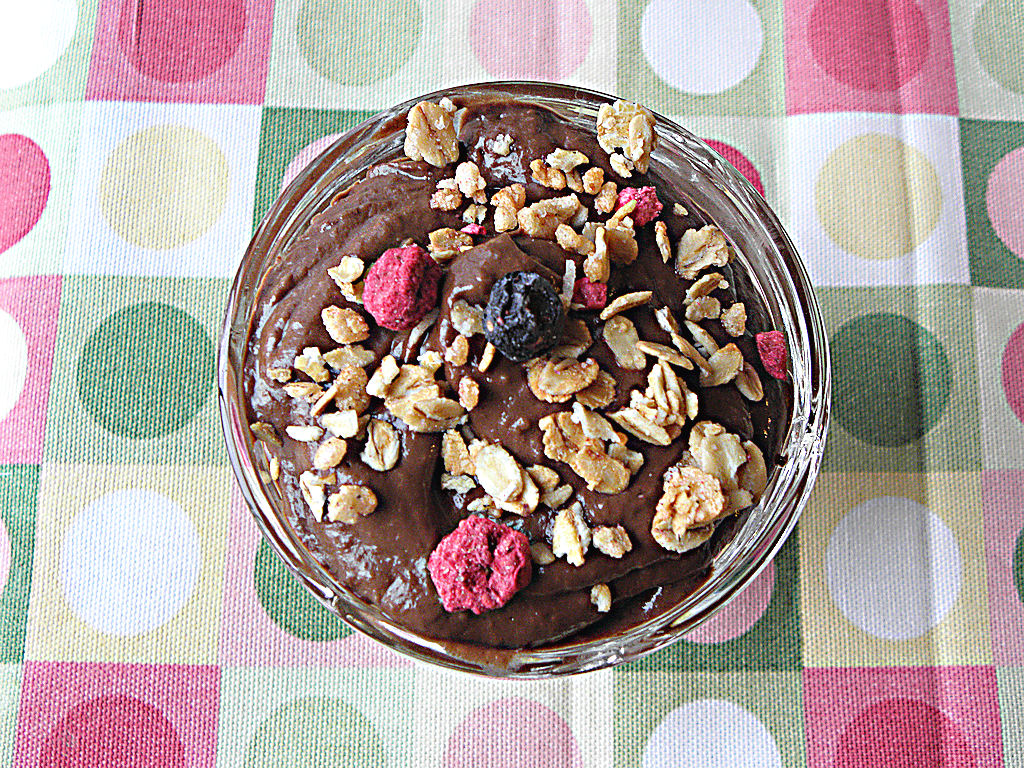 Not too high in calories and ever so creamy! If you want more servings, just double the recipe.
Ingredients
1 banana
1/2 avocado
2 tablespoons cocoa powder, unsweetened
1 teaspoon vanilla extract
1 teaspoon ground cinnamon
Optional: 1/2 teaspoon-1 teaspoon Chocolate Sweetleaf Stevia, in liquid form
Directions
Combine banana and avocado in food processor. Process until smooth.
Add vanilla, cinnamon and cocoa and process again until combined.
Serve with your favorite toppings. We love nut free Trader Joes Granola with 3 berries!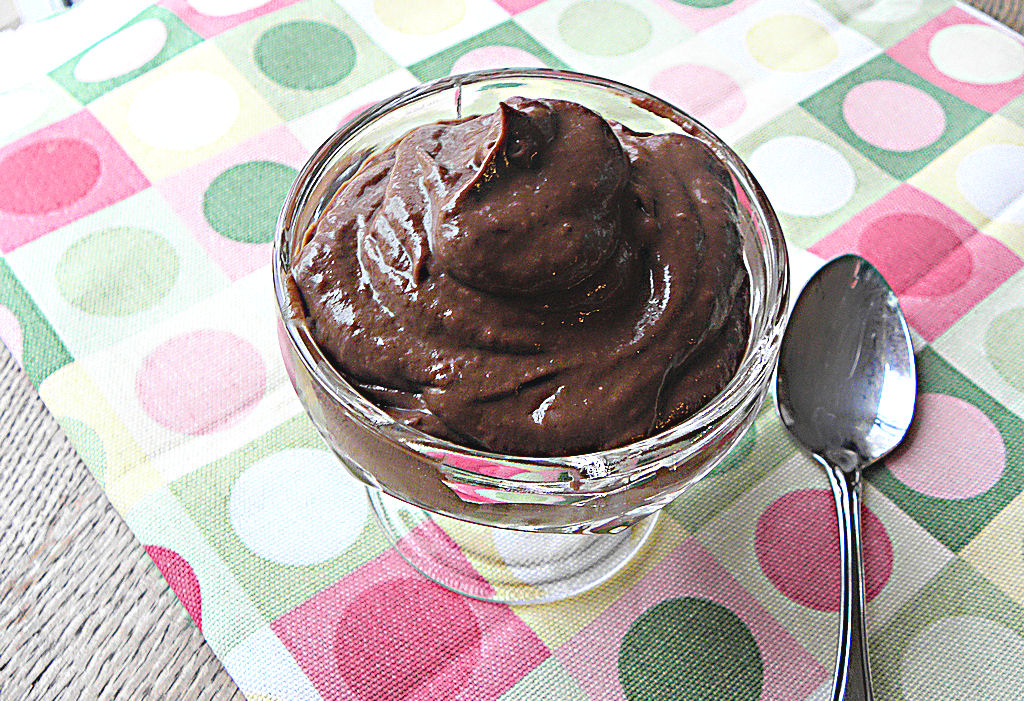 Source: Sugarfreemom.com